The next generation of passenger aircraft will set new standards in terms of durability and passenger comfort. FACC AG caused a sensation at the AIX International Air Show with the renovation of aircraft interiors. When creating BIOS FUTURE CABIN, the focus was on passenger needs and the use of sustainable materials. The company opted for a resin derived from sugar cane, which has been optimized for use in aviation through intensive research.
The passenger experience at the forefront
"When redesigning the interior of the aircraft, we paid particular attention to the efficient use of the available space," says CEO Robert Machtlinger. Result: 20% more movement space and 50% more stowage space compared to current generation aircraft. This was made possible by a design approach that seamlessly integrates with the load-bearing elements of the aircraft.
In addition, large screens and smart surfaces provide a multimedia experience: the entire backrest transforms into a screen that can be connected to the passenger's own device, if desired, and can also play smartphone apps from third-party providers. . Via a dedicated control center, each passenger can adjust the ventilation or individually configure design elements.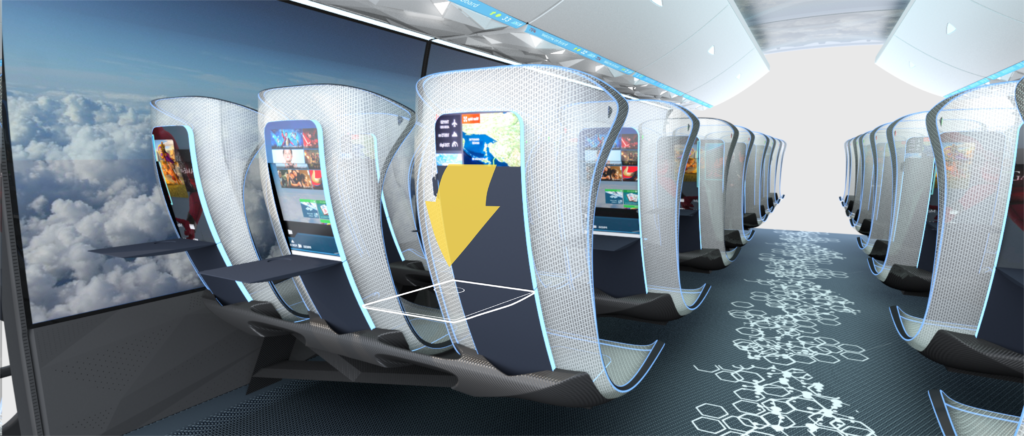 Unobstructed flight
A 100% wheelchair accessible cabin and disabled-friendly toilets also set new standards for barrier-free flight. "In terms of accessibility, there is, literally, still a lot of room for improvement in aviation," underlines Nico Langmann (world top 20 in wheelchair tennis). "Currently, not only the processes themselves, but also the cabin designs are not always wheelchair friendly, which is why this new design is very promising."
A whole new approach to materials
Ultra-lightweight materials made from renewable resources will also significantly reduce the aircraft's CO2 emissions. To this end, a new lightweight material derived from sugar cane has been developed after many years of research. The properties of this material make it well suited for use in aviation. Its surface is not only extremely robust, but also resistant to heat and chemicals.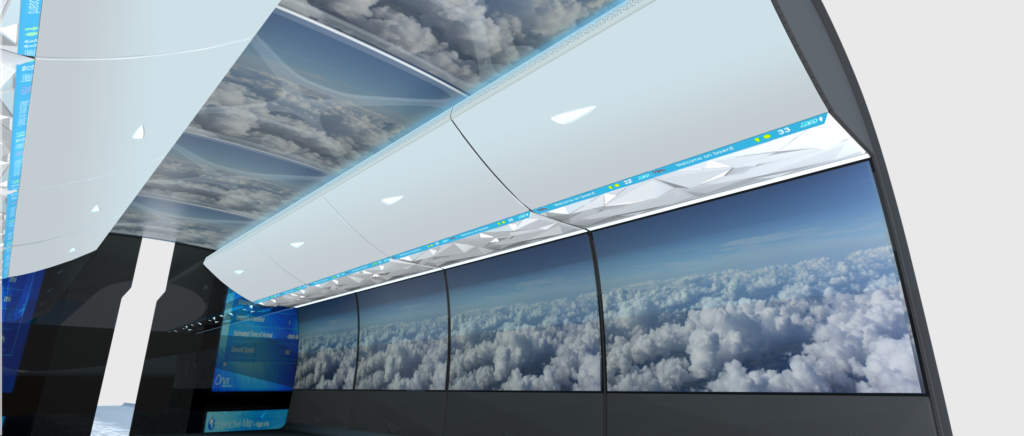 New hygiene concept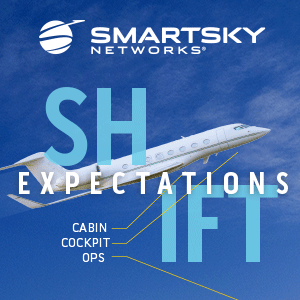 A new air curtain ensures air circulation in smaller cabin sections. With this innovation, the FACC wants to contribute to passenger safety by making aviation even more resistant to viruses and bacteria in the future.
About the FACC
FACC is a world-leading aerospace company in the design, development and production of aerospace technologies and advanced lightweight aircraft systems. As a technological partner of all major manufacturers, FACC works with its customers to develop solutions for the mobility of the future. Every second there is a plane taking off with FACC technology on board. During the 2021 financial year, FACC achieved a turnover of 497.6 million euros. Approximately 3,000 people from 41 countries are employed at 13 international locations around the world. FACC is listed on the Vienna Stock Exchange and is part of the Fortune-500 AVIC group, providing access to the industry's largest growth markets.
All images credited to FACC