Finally, there is a hair dryer for quick drying and perfect styling without damaging the hair. Laifen Swift, a compact hair dryer, is designed for faster drying and perfect styling.
March 23, 2022 – When it comes to getting ready, everyone knows it can take hours to get the perfect look. Some people spend more time on their hair than anything else. But with the Laifen Swift, people can cut styling time in half while protecting their hair from extreme heat. Laifen Swift is a compact, lightweight and quiet hair dryer designed for quick drying and perfect styling.
The new generation hair dryer is equipped with a 110,000 rpm brushless motor. It is faster than a jet engine and spins six times faster than a traditional hair dryer, reaching a speed of 22 m/s. Exclusive brushless motor technology helps users dry hair in half the time. And with three different heat settings and smart heat sensor control, users can customize their drying experience to protect their hair from excessive heat.
The majority of hair dryers use high temperatures, which can damage the cuticles and affect the health and appearance of the hair. Laifen Swift uses its advanced technology to protect the hair. The device alternates the flow of hot and cold air to prevent hair damage and burning sensations. The clean and ergonomic design of the Laifen Swift is inspired by aerodynamic principles. It delivers powerful airflow that effectively reaches hair roots, drying medium-length hair in just three minutes. Plus, you can switch to 3 color temperatures (Red, Yellow, Blue) from the mirror, which accurately reflects air temperature with the LED light ring.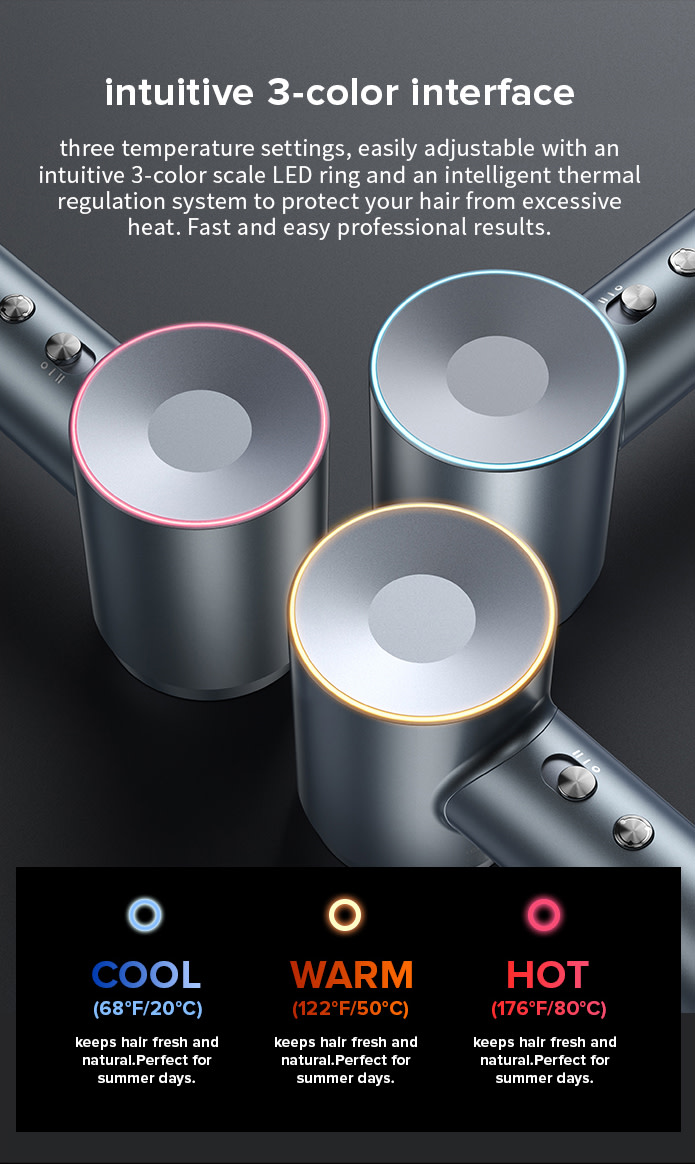 But that's not all; this new generation hair dryer also comes with noise reduction technology. So all you can hear is the wind. Laifen Swift has reduced its operating noise by 50% by applying simple aerodynamic principles. Plus, its brushless motor eliminates friction noise, and dynamic balance correction helps minimize vibration noise. This makes it the perfect hair dryer for those who want to get ready quickly and quietly. Whether you're getting ready for work or a night out, the Laifen Swift is the perfect hair dryer for just $159.
This innovative product was designed by Mr. Hongxin Ye and his team, who are passionate geeks with a dream of providing more high-tech solutions for daily life. In 2016, Hongxin Ye developed an innovative electric scooter under the Unagi brand and launched it in the United States. Today, the Unagi electric scooter is well known in the American and European markets. The Laifen Swift is inspired by the idea of ​​Unagi's motor power, which could greatly improve the airflow speed.
Laifen Swift is not only quieter and faster, but also convenient and portable. Its head allows nozzles to be attached quickly and easily. It weighs only 407 g and measures less than 9 cm, which allows its users to take it anywhere. In addition, it appears as a practical solution for hairdressing professionals because its ergonomic handle allows them to use it for an extended period.
Laifen Swift is available in four stunning colors and can be pre-ordered on indiegogo. Shoppers can back it now and save up to 41% off its retail price. The first batch is currently in production and will be shipped shortly.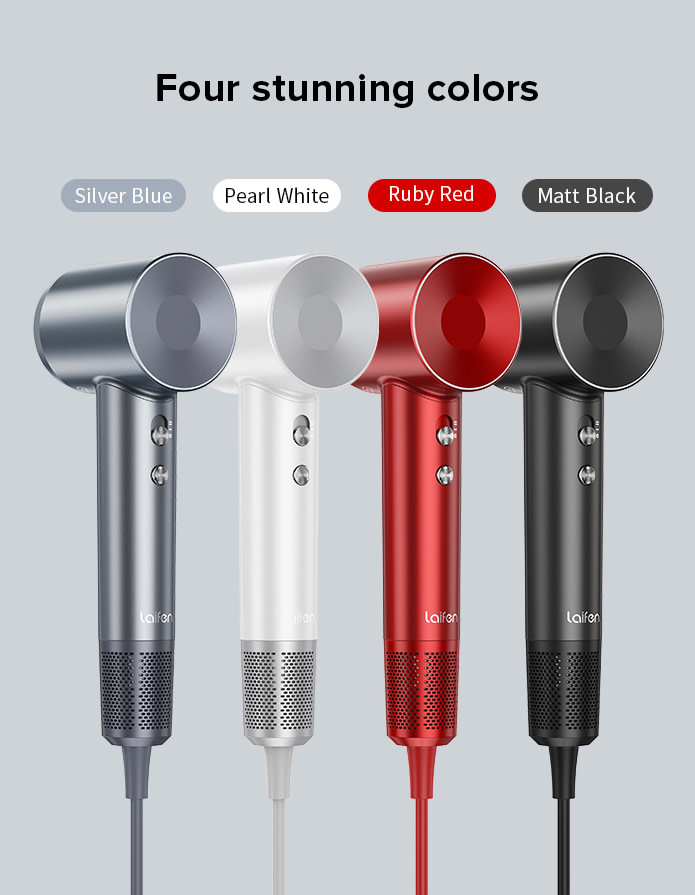 About Us:
Laifen is a hardware technology company with R&D, design, manufacturing and sales operations that was founded in early 2019. Laifen strives to make people's lives more enjoyable by focusing on consumer needs and integrating advanced technology into home appliances and daily life.
Media Contact
Company Name: LaifenTech
Contact: Whata Way
E-mail: Send an email
Address:ROOM 05 28/F, HO KING COMMERCIAL CTR, 2-16 FA YUEN STREET
Town: MONGKOK
State: KOWLOON
The country: hong kong
Website: https://laifentech.com/